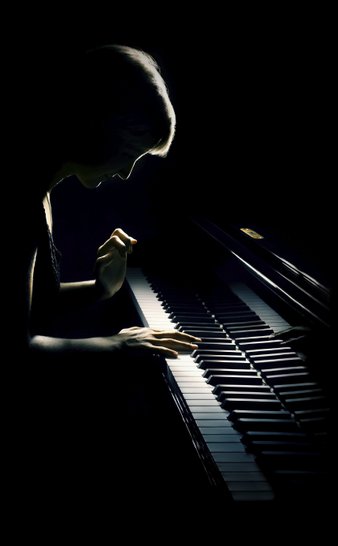 "Practice to Prosper" was conceived as the studio motto by Dr. Van Dyke in 2003 at the National Conference on Keyboard Pedagogy in Chicago, Illinois where he was inspired by the fine student performances and teacher demonstrations. Students are encouraged to practice efficiently to achieve their highest potential and are rewarded for their successes through two programs provided by the studio. The Practice to Prosper Performance Assessment Program recognizes students for achieving landmark levels of development in their musical skills. The Practice to Prosper Awards Program awards students for their participation in different studio activities and their performance at weekly lessons.
All students are mentored to perform repertoire representing all stylistic periods of music. Accompanying sight-reading, technical, ear-training and theoretical skills are included in lessons to promote better facility and musical development. Specific guidelines for "How to Practice" are given to each student to help them prepare for participation in events of their choosing in the Greater Cincinnati Metropolitan Area, ranging from the relaxed casual Masquerade Musicale to the highly competitive Overture Awards. At the end of the academic year all students are invited to perform at the recital and awards ceremony where they are recognized for their achievements.
The Practice to Prosper Studio participates in many local events offered by area organizations including several activities conducted by Ohio Music Teachers Association- Southwest District. Recognizing the importance of developing a comprehensive music program, Dr. VanDyke encourages students to participate in the Music Development Program.